Just before MacWorld started in San Francisco, Ipswitch invited a few Vloggers to sit down and have some fun. This video turned into the Eric Rice show, with key moments being Schlomo Audioblogging on his mobile, Eric reviewing the Tiger Electronics VCAMNOW
, and the Node101 stickering of his infamous truck.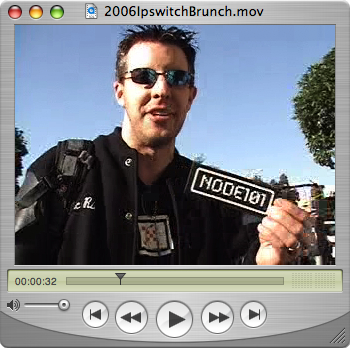 The music is " The End of the Movie", by one of my favorite bands, Cake. Sit back and enjoy!